Look at my awesome Link Button I just added to my side bar. 
I am a Sponsor on Lee Lou Blogs... you can check me out on their sidebar too!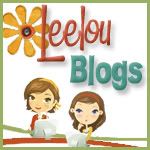 If you want a FABULOUS PRIZE from Kristen Spencer Photography all you need to do is add your own Kristen Spencer Photography button to your blog, just copy the HTML code into your sidebar and then leave me a comment saying that you did, and I am going to give away a fabulous prize, to the lucky winner!!! (I have chosen a number and written it down, high-tech stuff huh!)
Good Luck!!!!